Music at Aye Write!
Aye Write! Glasgow's annual Book Festival celebrates the best in national, international and local writing at the city's iconic Mitchell Library. We're particularly pleased to see a number of great events featuring music writing this year.
Stuart Cosgrove – Young Soul Rebel
11th Mar 2016  •  6:00PM – 7:00PM  •  Mitchell Library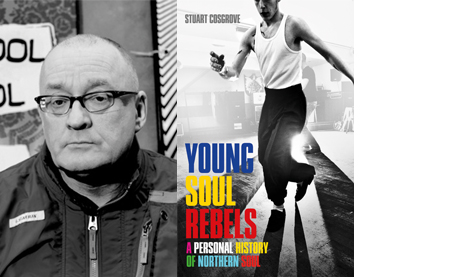 Well known from his many appearance on TV and Radio (especially his opinionated weekly stint on BBC Radio Scotland's Off the Ball), Stuart Cosgrove is appearing at Aye Write! this year as the author of Young Soul Rebels a compelling and intimate story of Northern Soul, Britain's most fascinating musical underground scene. The book takes the reader on a journey into the iconic clubs that made it famous – The Twisted Wheel, Wigan Casino and the Blackpool Mecca and celebrates both the great unknown records that built its global reputation and the crate-digging collectors that travelled to America to unearth these hitherto unknown sounds.
Book Tickets