Running Up That Hill- A Celebration of Kate Bush
As passionate lovers of the music of Kate Bush, we are stupidly excited about the impending Running Up That Hill – A Celebration of the Work of Kate Bush, which has been curated by former Delgado and Chemikal Underground doyenne Emma Pollock.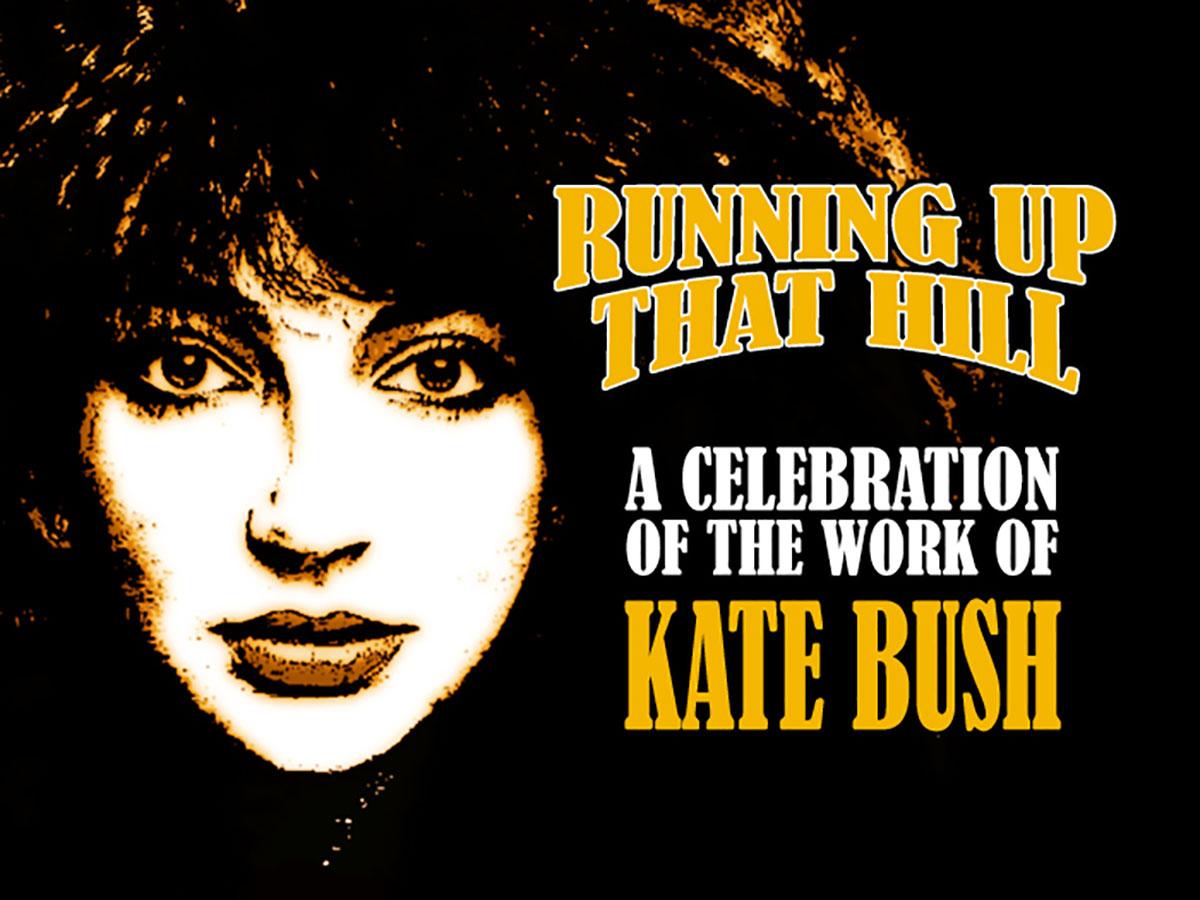 First commissioned by the True North festival in Aberdeen last autumn, there will now be another run up that hill at the ABC, Glasgow next weekend when the likes of Karine Polwart, Kathryn Joseph and Field Music tackle her mighty catalogue, including songs which have never been performed live by Bush herself.
Emma is no stranger to quality tribute shows, as she has performed as part of Bring It All Home, the magnificent Gerry Rafferty tribute which debuted at Celtic Connections in 2012, though she says, "I prefer to call this a celebration because I always think the word 'tribute' means someone's died – God forbid that that ever be the case, I hope Kate is the first woman that defies death!"
We asked all the participants to tell us about their favourite Kate track, suite or album – some picked the songs they will perform at the show, so take that as a spoiler alert. But first, Emma encapsulates her love for the great Kate:
"She's always been one of my favourite artists of all time. She's just incredibly unique and every time she releases a record you never quite know what you're going to get, which is the true mark of an artist, that no matter how long their career, they continue to surprise. I've always recognised that in her even as a child when I first discovered her, that she just seemed to make a noise that no other person made and her sense of melody is unmatched.
"There are some artists out there who will tackle her but it's not commonly done because we've all got far too much reverence for her to go making a bloody mess of her music. We don't want to take Kate Bush and turn it on its head, we're being relatively faithful because these songs haven't been heard live. You're not going to start mucking around too much with Hounds of Love, because why would you do that? It sounds amazing as it is.
"I guess what I'm meaning is we don't want to reinvent Kate Bush, we want to celebrate her by bringing those songs into a live arena and allowing some of the greatest voices in the country do that. It makes for a wonderful, unforgettable, intense, very emotional performance – Kathryn Joseph couldn't contain herself for most of the time.
"It's an unnerving thing to do but we got such an incredible response for this show in Aberdeen. I was sent a letter from someone who I can't thank because they didn't put their address on it, but sent a letter thanking me for putting it together. That doesn't happen very often – that's something I'll keep for the rest of my life."
Emma Pollock picks Aerial
I adore Aerial because it's an experience. Apparently, when she recorded Aerial, it was meant to be two songs and they were both half an hour long. The whole point was it that it was sunrise and sunset, but iTunes said 'you must have songs' and so she was stymied. You don't necessarily cherrypick from an album like that because it's written to be enjoyed as a single piece of art.
Kathryn Williams picks Cloudbusting/And Dream of Sheep
I love the uniqueness and singular quality of her work. I remember hearing Cloudbusting for the first time as a child on the radio and feeling a film was playing in my head. When I sing And Dream of Sheep it takes me out of myself and I find it very emotional. To me it rings of the journeys of migrants and refugees: "oh I wake up to any sound of engines, every gull a seeking craft, I can't keep my eyes open, wish I had my radio."
Roddy Hart picks The Hounds of Love
Whilst I've always had a soft spot for 50 Words for Snow, her winter wonderland of an album released in 2011, rather predictably my favourite Kate Bush era is the Hounds Of Love material from the mid 80s. Songs like Cloudbusting, Running Up That Hill, And Dream of Sheep are expertly written, produced and realised by an artist confident in her own abilities as a master of the game.
Rachel Sermanni picks The Sensual World
I knew about Kate Bush's music before but, in learning her songs, I feel far more aware of her genius and sensitivity. She is brilliant and it is a real honour to have been asked by Emma to sing her songs alongside these wonderful artists. It was a joy in Aberdeen. I suspect it'll be much the same in Glasgow. I'm LOVING The Sensual World.
That's my favourite right now.
Kathryn Joseph picks Never Be Mine
The Sensual World is my favourite Kate Bush record. It's a perfect listen to it as a whole every time for me. And the song I've listened to the most over and over is Never Be Mine. I love the feel and sound of and the way she makes everything better.  She is the queen of make everything better.
Peter Brewis of Field Music picks Hounds of Love
Although I love Never For Ever and The Dreaming I'd say they both paved the way for her masterpiece, Hounds of Love. For me it has an almost perfect balance of the experimental and commercial. It's mysterious yet accessible. It's joyous and dark, sometimes at the same time! There is nothing quite like it.
Karine Polwart picks Breathing
I'm chuffed to get to sing one of my favourite of Kate Bush's songs, Breathing, from her third album Never For Ever. It's such an audacious, viscerally embodied approach as a writer, and as a young woman, to inhabit the perspective of an unborn child in an apocalyptic landscape. The lyrical imagery, the claustrophobia, the resilience, creeps me out. As a 1980s kid growing up in view of the BP refinery at Grangemouth, I was genuinely terrified of nuclear annihilation. And the song totally captures that.
James Graham of Twilight Sad picks Running Up That Hill/Don't Give Up
When Emma asked me if I'd be interested in taking part in the concert, the first question I asked was 'can I sing Running Up That Hill?' I was hoping that Emma didn't think I was an ego maniac wanting to sing the song the night is named after – it genuinely is my favourite Kate Bush song. I remember hearing Placebo cover it so I knew it would be in my range. The other song I'm singing is Don't Give Up'. I think Kathryn Joseph picked it for us to sing so I would have to hit a note that I couldn't possibly reach but touché Kathryn as I managed to do it in Aberdeen. Hopefully I can hit that high note in Glasgow. Will we re-enact the video? Kathryn suggested that…..'James, you look like you need a good hug….'
Running Up That Hill – A Celebration of the Work of Kate Bush is at ABC, Glasgow, Sat 20 May